Podstawowe informacje
Zadaniem czujników gazów wybuchowych jest jak najwcześniejsze ostrzeżenie o wycieku gazu. Są przeznaczone do monitorowania pomieszczeń pod kątem występowania w nich gazu ziemnego (LGN, metanu), propanu, butanu lub ich mieszaniny. Dokonują ciągłego pomiaru stężenia gazu w otaczającym powietrzu. W przypadku wykrycia ulatniania się gazu uruchamia sygnalizację alarmową.
Zasady montażu czujników gazu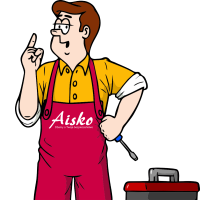 W pomieszczeniach mieszkalnych mogą być montowane wyłącznie certyfikowane czujniki gazu spełniające polską normę PN-EN50194-1:2009. Czujnik powinien być montowany przez osoby posiadające odpowiednie kwalifikacje. Przed przystąpieniem od montażu należy upewnić się, że urządzenie nie jest podłączone do sieci. Montaż czujnika gazu nie zwalnia użytkowania z obowiązku...
Użytkowanie, konserwacja i eksploatacja czujników gazu
Powinniśmy dbać o stan techniczny czujnika. Nie należy dopuszczać do jego zabrudzenia i zakurzenia, ponieważ może to mieć wpływ na zmniejszenie czułości sensora, lub w skrajnych przypadkach doprowadzić do całkowitej utraty zdolności wykrywania gazu przez niego. Czujnik gazu należy sprawdzać raz w miesiącu przez naciśnięcie przycisku TEST/ RESET (o ile urządzenia ma tę funkcję) lub wykonać...
Źródła wycieku gazu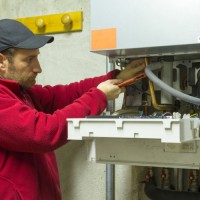 Najczęstszymi źródłami ulatniania się gazu w pomieszczeniach domowych są urządzenia gazowe (kuchnie gazowe, piecyki itp.). Urządzenia te mogą być nieprawidłowo podłączone do instalacji gazowej lub niewłaściwie użytkowane. Przyczyną ulatniania się gazu, zwłaszcza w przypadku kuchenki i piecyka gazowego, może być także zgaszenie płomienia na palniku, w wyniku zalania cieczą lub przeciągu.
Bezpieczeństwo gazowe
Zagrożenia mogące powstać przy użytkowaniu gazu wynikają przede wszystkim z braku należytej dbałości o instalację i podłączone do niej urządzenia gazowe. W celu uniknięcia wybuchu gazu i pożaru oraz ograniczenia strat materialnych należy postępować zgodnie w poniższymi zasadami: Utrzymywać instalację gazową w dobrym stanie technicznym. Nie dopuszczać do uszkodzeń mechanicznych i korozji...
Włączył się alarm - co robić?
Przede wszystkim należy zachować spokój. W większości przypadków uruchomienie alarmu czujnika nie jest związane z bezpośrednim zagrożeniem życia, ale nie można go lekceważyć! Gdy usłyszy alarm, należy postępować zgodnie z poniższymi instrukcjami, niekoniecznie zachowując ich kolejność: Zgaś wszystkie źródła ognia (tlące się papierosy, świece itp.). Nie wolno włączać światła ani żadnych...
Arrangement of fire protection at home
Jak, ile i gdzie rozmieścić zabezpieczenia przeciwpożarowe w domu, dowiesz się z naszej interaktywnego planu. Gdzie powiesić czujkę dymu, gdzie umieścić czujnik tlenku węgla? Czy potrzebuję czujnika gazu, a może przydałaby się gaśnica. Jakie zabezpieczenia umieścić w kuchni, jakie w salonie, jakie w garażu, jak zabezpieczyć piwnicę z kotłem gazowym? Wybierz punkt na planie a dowiesz się szczegółów...